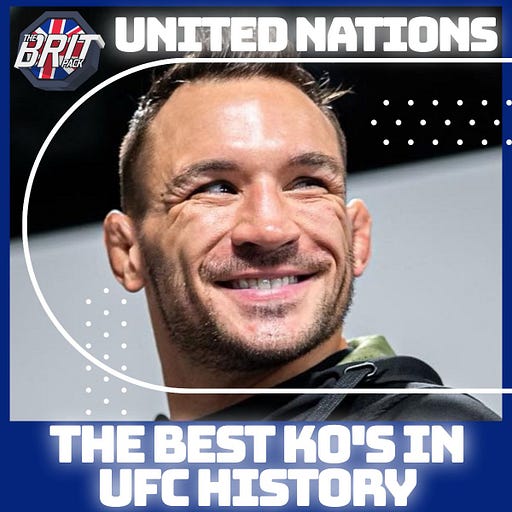 May 12 • 53M
United Nations: Michael Chandler and the greatest knockouts in UFC history
Michael Chandler delivered a compelling entry for 2022's Knockout of the Year at UFC 274, but who delivered the greatest knockout ever seen inside the UFC octagon?
Fighting talk with a British accent, hosted by UK-based MMA media veteran Simon Head.
Everybody loves knockouts. They're one of the main reasons why people are perched on the edge of their seats, or simply standing up, whenever the big fights take place.
Michael Chandler certainly had the fans up and out of their seats at UFC 274 as his stunning front-kick finish of Tony Ferguson catapulted him right to the top (sorry, Molly McCann) of the Knockout of the Year contenders list.
It got us thinking: Which knockouts from UFC history are our all-time favourites, and which could be considered the best ever?
It's one of many questions we pondered on this week's meeting of The Brit Pack United Nations looked back at UFC 274, then looked ahead to Bellator 281 in London and UFC on ESPN 36 in Las Vegas.
It's a packed show, and it's all yours, in audio form, right here.