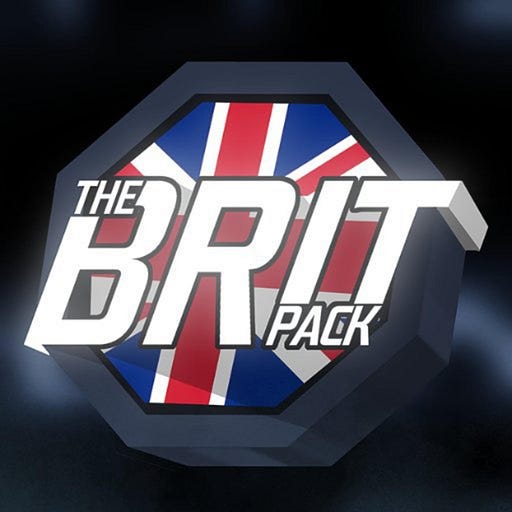 Jun 4, 2022 • 30M
UFC 199 retrospective: The story of Michael Bisping's historic title win
Simon Head recaps an unforgettable night for UK mixed martial arts as Michael Bisping stunned Luke Rockhold at UFC 199 to capture the undisputed UFC middleweight title in Los Angeles.
Fighting talk with a British accent, hosted by UK-based MMA media veteran Simon Head.
Saturday, June 4, 2016 was a red-letter day in the history of UK mixed martial arts, as England's Michael Bisping stepped off a movie set on just 17 days' notice and stunned Luke Rockhold to capture the undisputed UFC middleweight champion at UFC 199.
The event was the culmination of Bisping's career-long quest to capture UFC gold. It was a quest that many had written off years prior. His devastating knockout loss to Dan Henderson at UFC 100 led many to consider Bisping as a busted flush at the highest level.
Knockouts that big change fighters forever, and rarely for the better. But Bisping bounced back and, after enduring a string of setbacks – including losing the sight in his right eye – he managed to defeat the man he'd been chasing for years, former middleweight champ Anderson Silva.
For many – including me, if I'm honest – that seemed like the perfect time for Bisping to retire. He'd landed a fight against the man who was champion through so much of his career, and he beat him. But for Bisping it was never about the identity of the champion. It wasn't even about earning a title shot. It was about winning the belt.
When that chance finally came, it arrived in far from ideal circumstances as he was offered the chance to step in on just over two weeks' notice to face Rockhold, the man who had so decisively finished him two years earlier.
Bisping took his chance with both hands, arrived in LA looking remarkably relaxed, won over the fight fans in California, then knocked out Rockhold in stunning fashion to complete his dream of becoming a UFC champion.
On this special edition of The Brit Pack, I take a look back at that crazy fight week in LA as I made the short-notice trip to California to cover Bisping as he became the first (and still only) British fighter to win a UFC title. It was a remarkable wee and a spectacular night and you can recap it all, via my own experiences that week, in this pod.