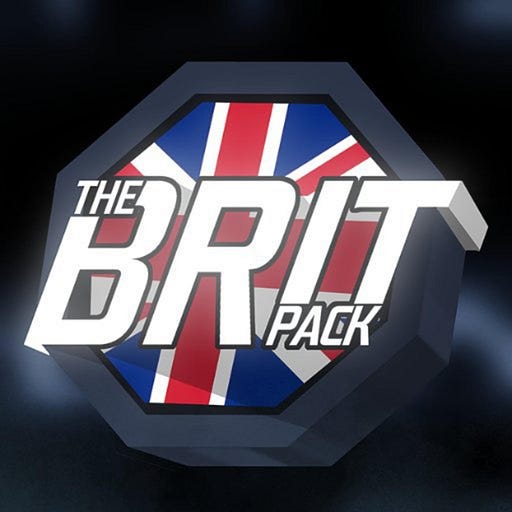 Mar 22, 2022 • 2HR 2M
The Brit Pack's bumper UFC London recap show
The Brit Pack's Simon Head takes the helm to recap a huge night of fights in London as we hear from the night's big winners at the O2 Arena.
Fighting talk with a British accent, hosted by UK-based MMA media veteran Simon Head.
Oh, what a night!
After three years away, the UFC returned to London, where a card packed with the cream of British fighting talent, backed by 18,000 raucous fans, blew the roof off the O2 Arena on a memorable night in the English capital.
The Brit Pack was on the ground at UFC London, with Sandhu working as part of the BT Sport team, and Simon covering the event as part of a packed media corps – and the event surpassed all expectations to deliver an event that might just have been the best UFC show ever staged on these shores.
With the dust finally settled on a spectacular night, and with Sandhu somewhere over the Atlantic on his way home, Simon got behind the mic to fly solo for a bumper UFC London post-fight recap as he shares his thoughts from his experience watching the action from cageside at the O2 Arena.
We also hear from some of the night's big winners, with post-fight press conference audio from Tom Aspinall, Arnold Allen, Paddy Pimblett, and Paul Craig. By way of a bonus, we've also tacked Dana White's croaky, but happy, post-fight presser onto the very end of the show.
It means this week's edition is a biggie. But, after the biggest night of fights we've seen in the UK for years, we think it's worth it.
Don't forget to subscribe, either via our Substack, or via the podcast provider of your choice, and please hop over to your YouTube channel and hit the subscribe button so you're all prepped and ready for when we flip the switch and go to video.
Enjoy the show!