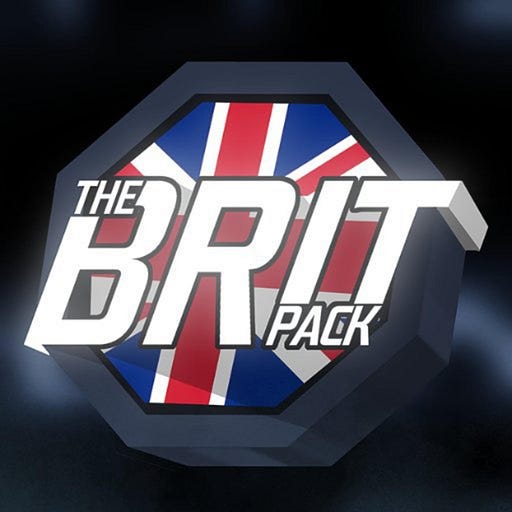 May 5, 2022 • 29M
UFC 274: England's Danny 'Hot Chocolate' Roberts is ready to bring the heat in Arizona
Simon Head catches up with Danny "Hot Chocolate" Roberts ahead of the British welterweight's UFC 274 clash with Francisco Trinaldo in Phoenix, Arizona.
Fighting talk with a British accent, hosted by UK-based MMA media veteran Simon Head.
Danny Roberts is all set to make his 12th UFC appearance on Saturday night when he faces Brazilian veteran Francisco Trinaldo at UFC 274 in Phoenix, Arizona. It's a bout that offers "Hot Chocolate" the chance to kick-start his 2022 in style as he faces a tough, durable opponent on one of the biggest fight cards of the year so far.
Ahead of his bout, I caught up with Danny from his hotel room in Arizona as he prepared for the 24th fight of his professional career. He's fit, he's in good form and he's ready to deliver the goods for the fans back home.
Check out the full interview as we discuss everything from his preparation for Trinaldo, to his willingness to face anyone and everyone at 170 pounds, to OG status in the current crop of active British UFC fighters. We even got to chat a little football, too.
Don't forget to check out Danny's fight against Trinaldo on the UFC Fight Pass prelims this Saturday night. But, before he makes the walk to the octagon, check out our conversation right here.
Don't forget to like, subscribe, rate, and review. You know the drill.
Enjoy the fights this weekend, and keep your eyes peeled for another episode of The Brit Pack: United Nations, which is coming your way very soon, too.